Yangon Mall Apologizes for Attack by Security Guards on Protesters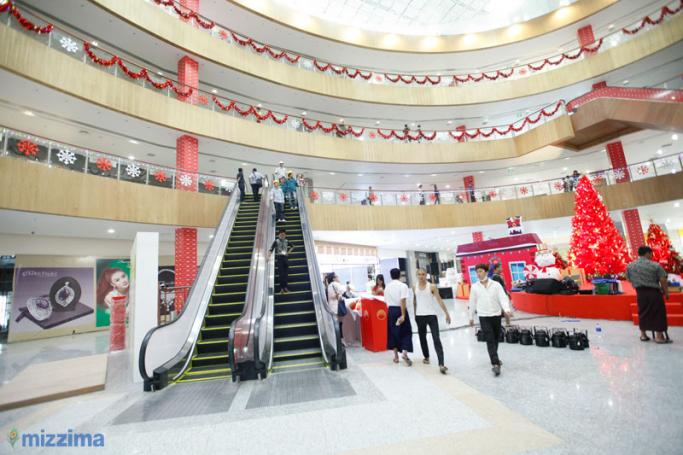 The management of Myanmar Plaza in Yangon issued a statement that it had given no prior instructions to its security officers to carry out violent attacks against protesters inside their mall.
"The actions of some security officers against the protesters were unacceptable and we apologize to those attacked and to the public. It is also certain that the management did not have any prior instructions for such violent actions which are contrary to the standards and values ​​of Myanmar Plaza employees and business partners, "the management statement said.
He also said the security guards responsible for the incident were fired after a thorough investigation.
The public shouted scandal and boycotted Myanmar Plaza after a video went viral online, showing security guards carrying out violent attacks on young protesters in the mall on November 25. Protesters called for a boycott of junta-run bus services in Yangon, demonstrating at a busy shopping complex.
Although its management issued a statement apologizing for the incident, people continued to boycott the shopping complex, and almost all of the mall's booths were suspended. Junta soldiers and police were seen taking up positions to ensure the security of the facility.
The Myanmar Plaza statement included "We recognize the will of the people of Myanmar for democracy and we will seriously avoid such incidents in the future."
The mall is owned by the Vietnamese company Hoang Anh Gia Lai (HAGL) Group. Myanmar commercial city malls are struggling to bring back business after COVID-19 lockdown and social distancing restrictions. November and December are generally busy months as Christmas and New Years approach.