The renaissance of the mall caused by the pandemic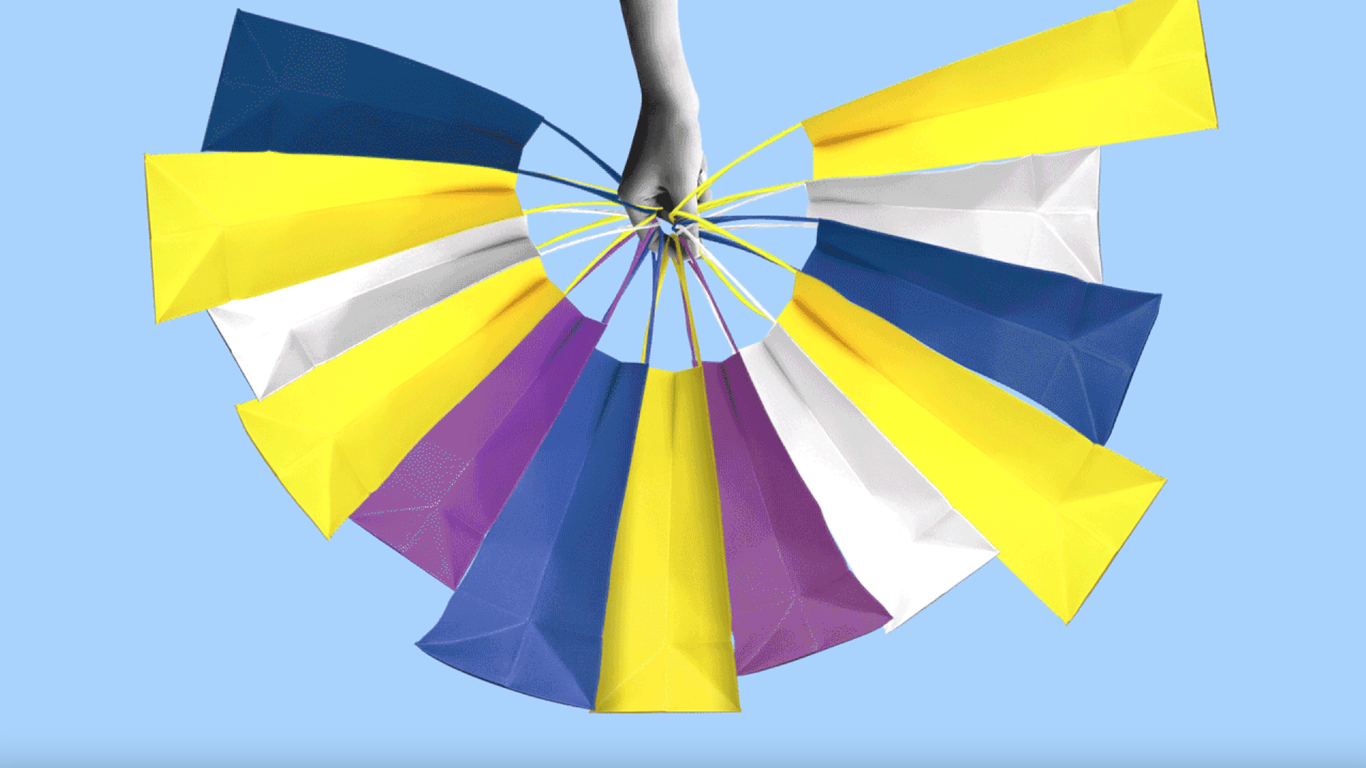 For the past ten years, shopping centers have been dying. Surprisingly, the pandemic could save them.
The big picture: A year and a half of isolation has rekindled the desire to gather in public spaces – and futuristic, renovated malls could bring billions to a locked-down America.
"The pandemic has undeniably made people appreciate public spaces more, so it's possible shopping malls will benefit from this trend," says Neil Saunders, managing director of GlobalData Retail.
By the numbers: About 25% of the roughly 1,000 US malls will close in the next five years, according to plans by retail analytics firm Coresight Research. This continues a long trend of store and mall closures across the US
But malls that survive the shedding will be relatively future-proof, experts say.
"Malls got COVID when the population got COVID, and those who were fit and strong did it," says Michael Brown, partner at consulting firm Kearney's Consumer Products and Retail Practice. "There is a long future for malls that do it well."
Successful malls are more like city centers than traditional shopping malls, with apartments, offices and restaurants.
They add third workplaces: As noted, a key emerging trend in the workplace is the rise of workplaces other than the office or home. Malls are building such tertiary workplaces to attract telecommuters, Saunders says. For example, Scottsdale Fashion Square in Arizona has integrated offices through coworking company Industrious.
They look beyond retail: According to a Coresight report, one of the fastest growing types of shopping center tenants are doctors' and dentists' offices.
They go local: One of the factors that killed dozens of malls was that they offered the same set of chain stores no matter what city they operated in, says Denz Ibrahim, head of retail and future at Legal. & General, the UK's largest retail owner. real estate assets. Ibrahim designed a new shopping center in Poole, an English coastal town, with hyperlocal tenants like a fishmonger and a gin distiller.
With such local flair, malls can become post-pandemic tourist destinations, Brown says.
Bigger budget projects take it even further: The American Dream Mall, a $5 billion project in New Jersey, was supposed to open at the start of the pandemic, and it was blocked.
Now it has finally opened its doors and is attracting crowds, not for its store, but for its amusement park-style rides.
The bottom line: "Malls need to be more than just a place to shop, because frankly, we can just shop online," Brown said.