Retail seeks to pivot in new directions, redefining the typical mall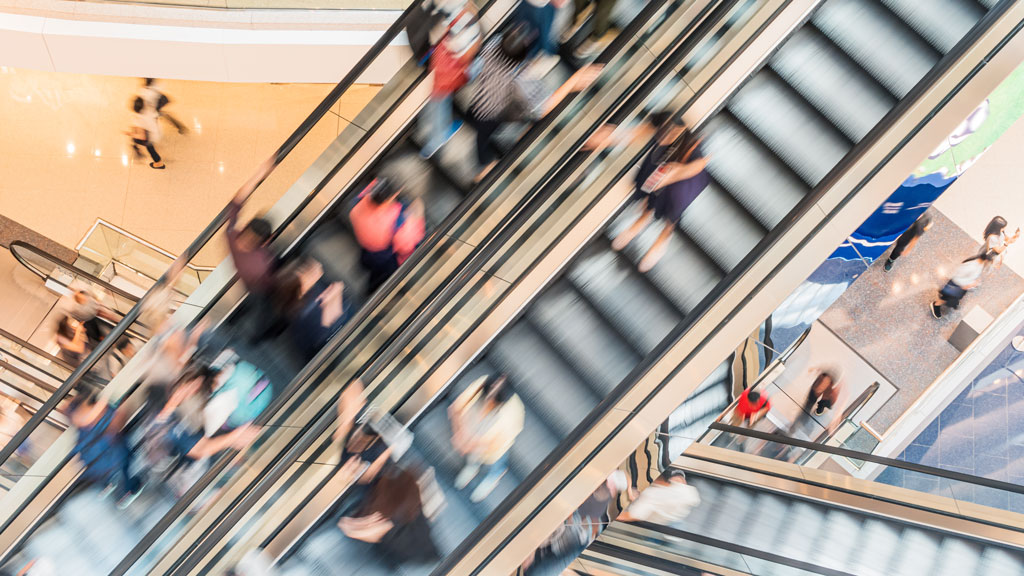 The pandemic is accelerating structural problems in the retail sector, not creating new ones for the besieged sector.
"Most of the things you've seen, like bankruptcies, are an accelerating trend," said Nick Egelanian, president of SiteWorks, a retail real estate company that provides market analysis in North America.
A panelist on an Urban Land Institute webinar on the recovery of retail in North America after the pandemic, Egelnian said most US regional malls will be gone in five to seven years.
He said some are now reallocating portions to "distribution centers" or retail warehouses for online shopping.
However, the landscape is different in Canada for large retail owners like Cadillac Fairview (CF).
Its portfolio of shopping centers remains relatively healthy despite the pandemic.
Although it has experienced bankruptcies, most of their retail businesses remain open in one form or another.
Overall, occupancy rates remain high and the future looks "good for the long haul," Josh Thomson, senior vice president of development at CF, told the panel.
That, however, doesn't mean mall developers like CF sit still.
"We plan to diversify our assets with more benefits to the community, such as the addition of housing, entertainment, restaurants and offices," he said. "These are things you wouldn't see in a regional mall 10 to 15 years ago and we see that as the trend in the future."
He said residential development, for example, in suburban and urban malls in some Canadian cities is "a real opportunity" for some homeowners.
CF will begin construction this year on 2,000 residential units in a suburban shopping center in Richmond, British Columbia, south of Vancouver, where "sales have been excellent," he added.
The catch, he said, was that it took five years to get the green light for the redevelopment. Obstacles include a tedious rezoning process, moving from retail to residential.
It's "a big financial burden" and it takes "very savvy owners" to make the conversions, Thomson told the webinar.
Still, he said planners in Canada are increasingly comfortable with the changing face of shopping malls in Canada.
"We have to do things differently and it's not necessarily great to have 5,000 empty parking spaces."
The "tug of war" between town planners and developers addresses issues such as the type of housing provided, public transport links, public space provided and a host of other amenities and features, has t -he adds.
Egelnian said that getting approval for phased developments such as multi-family housing in parts of US malls is "much more difficult than in Canada," in part because most US malls don't have of existing high density housing nearby.
Thomson said the decision to demolish "boxes" or anchors in a shopping center is often a good one, as sections 30 to 40 years old are not practical to renovate and replacing an anchor with an anchor has been around since. longer financially wise.
While residential is a possible replacement for some shopping centers, he said, restructuring decisions are made on a case-by-case basis at CF.
Thomson said the pandemic has helped the company be open and flexible with its retail customer base.
"Hopefully this will be a benefit as we take some of the malls in a different direction as we turn them more into community centers. The malls that survive for the next 10 years will be places everyone will go, not a specific customer. "
Egelnian said the decline of regional malls in the United States was linked to an increase in the retailing of commodities such as specialty retail services, not internet shopping as many believe.
"As we were building these shelves outside of department stores, we basically killed department store business," he said.
He added that shopping center construction was strong from the 1960s to the 1990s until shopping malls (big box stores) started to take over in the 1990s.