Inside the Polish mall where 3,000 Ukrainians who fled the war sleep next to empty shops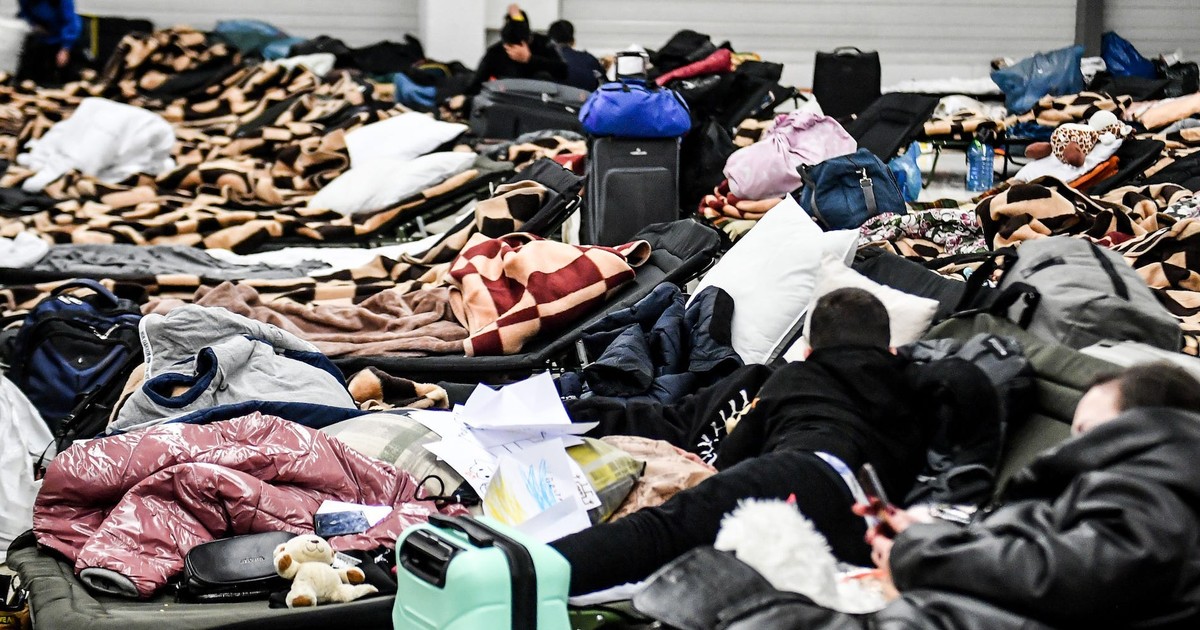 Buses are constantly coming and going, bringing new arrivals out of a war zone and sending them to towns in Poland and beyond.
In about 12 hours on Wednesday alone, there were 3,500 arrivals and 2,200 departures at the refugee center, volunteers told Insider.
The center was filled with cots and offered free food and other services to refugees, but lacked showers and other amenities.
Viktoria, 36, from Kharviv became emotional when she told Insider that she left her parents behind, they didn't want to go. She said she had to leave Ukraine to protect her daughter and niece.
"I'm better," Viktoria said when asked how she was feeling. "They are bombing schools… They are bombing everywhere, just everywhere," she said of the Russian military.
More than 2.3 million people have fled Ukraine since Russia launched its war with the Eastern European country just over two weeks ago, according to the United Nations, which says the he exodus has become "the fastest growing refugee crisis in Europe since the Second World War".
Poland alone has taken in more than 1.4 million refugees, mostly women, children and the elderly according to the UN, while other countries bordering Ukraine such as Hungary, Slovakia and Romania have taken in hundreds of thousands more.
The UN refugee agency said it has border teams in Poland and other neighboring countries to help national authorities provide assistance to fleeing Ukrainians.
"We are trying to find solutions for them," said Katarzyna Oyrzanowska of UNHCR Poland. "We are trying to find solutions for them. They have been taken from their familiar environment, they miss their father and do not understand the situation. All of this is difficult for adults to deal with. How should it be for children? "
The Russian invasion has already killed hundreds of Ukrainian civilians, including children.
However, the UN human rights office said it believed the actual death toll was "significantly higher".