Farmers turn to atmanirbhar and launch organic shopping mall | Rajkot News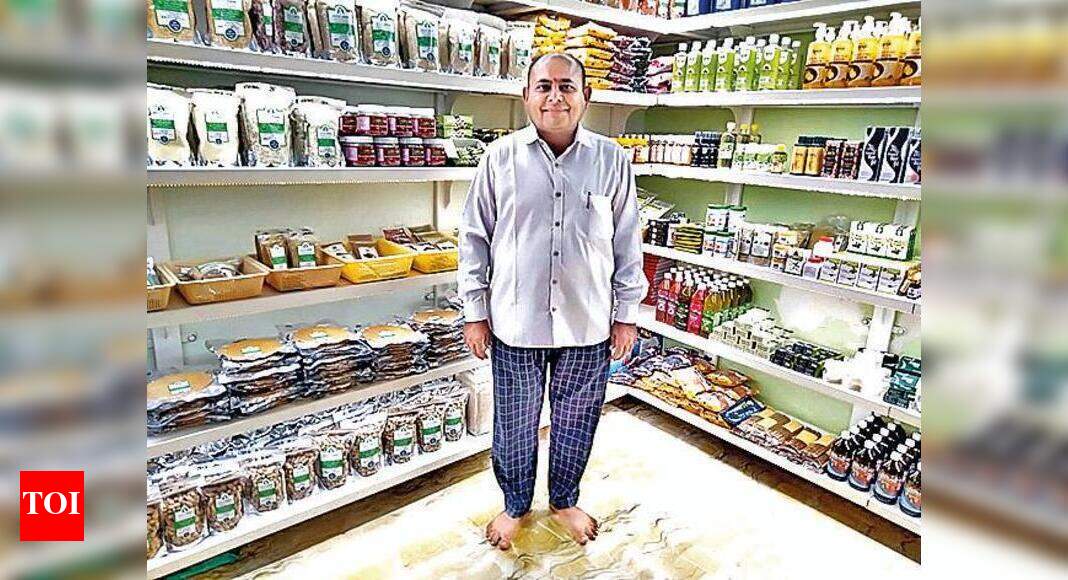 Rajkot: A group of nearly two dozen farmers from Junagadh embraced the entrepreneurial spirit by not only growing organic produce, but adding value to the produce and selling it independently.
In addition, the farmers created their own small market in the city of Junagadh and achieved an annual turnover of Rs 30 lakh.
Hitesh Domaliya, a farmer in the village of Vadal, 12 km from the city of Junagadh, decided five years ago to switch to pesticide-free farming. He initially grew mixed vegetables, but it was difficult to find buyers because these were expensive. Domaliya then invited academics and professionals from Junagadh to his farm for a "bhajiya" feast and presented his farming method. They were all impressed and promised to buy him some vegetables.
Domaliya then encouraged other farmers to follow his path and bought ghani (cold press) to extract peanut oil with the idea that if farmers can add value to the product, they can earn more. . He succeeded in marketing pure oil and got customers in Junagadh.
Domaliya said: "There are almost 25 farmers who have joined me. We sell 100 cans (each of 15 kg) of peanut oil each season. We sell cereals, oils, flour, milk and other products and our annual turnover has reached Rs 30 lakh per year.
Profit sharing is simple. Farmers get the value of their product after deducting the cost of labor as soon as the items are sold in the mall.
The biggest advantage of this model is the ban on middlemen who took a huge chunk of their earnings.
According to the farmers, the cost of their product is higher than the market price because it is organic, but by selling it in an organized way, they get a good price. The added value also brings more profit.
"The cost is high because we grow organically and process in small quantities compared to the big traders, so we have to pay more labor costs. But our customers do not hesitate to pay, "explains one farmer.
They also started home delivery of products.
Devji Thummar, who grows sugar cane, now also makes it a value-added product and sells it in the mall. "I have added value to sugar cane in recent years, which has generated good profits. Each year I now sell almost two tonnes of jaggery. These farmers are now considering forming a Farmers and Producers Business (FPO) to increase their reach of customers.