An artistic touch makes this mall worth a visit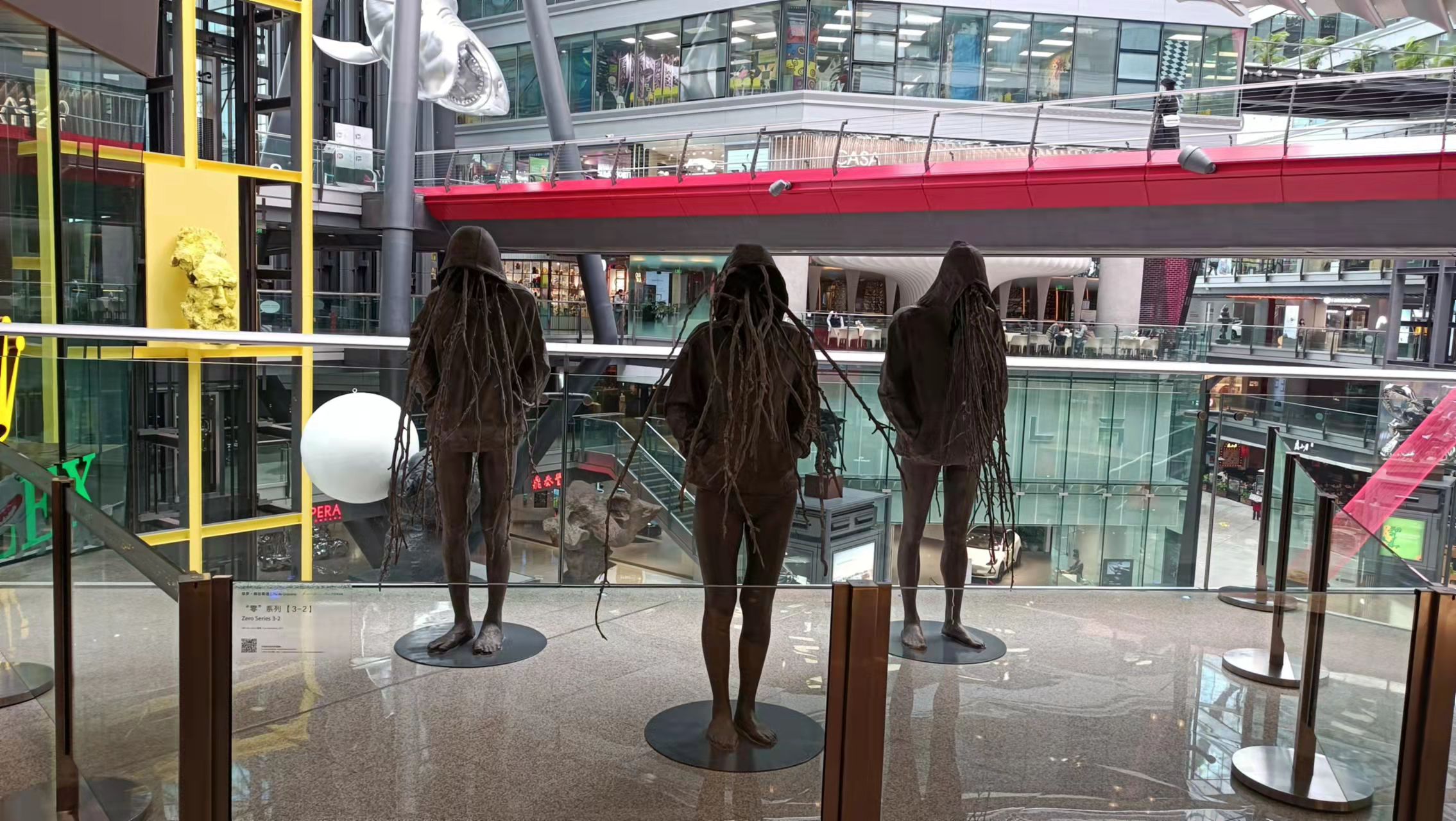 If there's one thing Beijing has in abundance, it's shopping malls, and often many of them are so similar that trying to remember which is which can be difficult. How many SOHOs are there?
Well Parkview Green, just down the road from Dongdaqiao Station, is a mall with an artistic twist. I've been walking past this mall for years and have always been intrigued by the various art sculptures displayed outside and finally decided to go check it out.
The mall opened in September 2012, the idea behind its design being to stand out while being environmentally friendly. The triangular-shaped building is certainly eye-catching and immediately reminiscent of the pyramids of Giza. It houses more than 500 works of art, including some sculptures by Salvador Dali.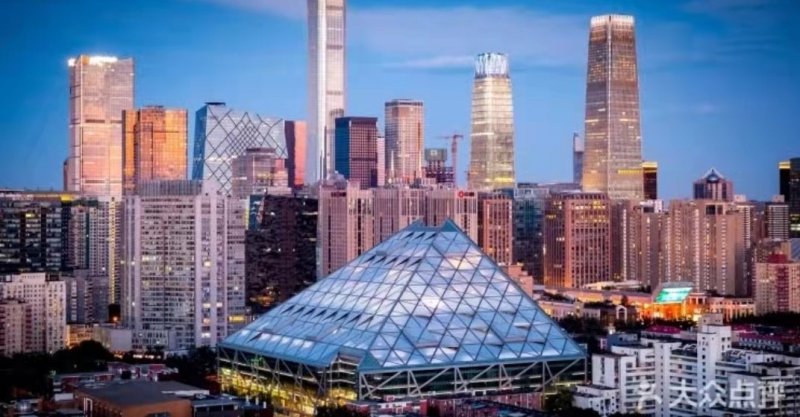 Inside, a maze of intersecting bridges and escalators with a myriad of sculptures overhanging balconies, suspended from the ceiling or, in the case of one work, even extending from the ground floor to 'at the roof. This makes it a great place to stroll around and admire the various works of art on offer. It's a bit like putting 798 inside a mall.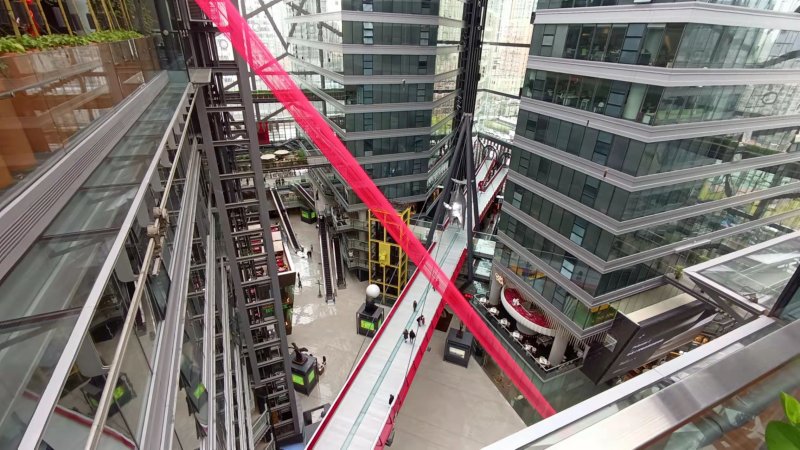 In addition to the various sculptures scattered throughout the public mall area, there is also the Parkview Museum on the 10th floor, which includes two large exhibition halls and a lecture hall. Entrance to the exhibition halls is free, although when I went there, as there was a special exhibition in one hall, I had to make an appointment via a QR code upon arrival.
Bridging the gap between the two exhibition halls is the Roof Cafe, a pleasant open space with lots of scenery that would be ideal for a quiet workplace.
Along with the art, a key feature of the mall is that it is environmentally friendly. Due to its use of innovative environmental technologies and appropriate construction materials, its energy consumption is approximately 50% lower than other buildings of similar size.
Of course, as this is primarily a mall, there's no shortage of shops, but be aware that they tend to be more upscale. So you won't find Miniso or H&M here! It's definitely one of the more upmarket malls in Beijing and they have some very fancy restrooms to match.
No mall would be complete without a few restaurants, and Parkview Green has a decent selection and ranges from fairly low priced like Avocado Tree to more expensive dining experiences. It is also home to a cinema as well as Hotel Eclat, a boutique hotel that even offers rooms with private pools.
Parkview Green
9 Dongdaqiao Lu, LG 2, Chaoyang District
朝阳区东大桥路9号
Opening hours: Every day from 10 a.m. to 10 p.m.
READ: State of the Arts: Meet Keith Haring at the Meet You Museum inSpace
Images: Katie Coy, Dianping